Saturday Morning Call – Jenny Messenger, Executive Director Mannatech Australasia
17 August, 2019 @ 9:00 am

-

10:30 am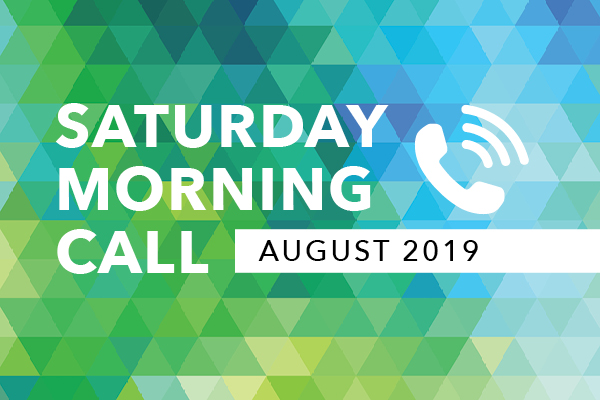 17 August – Jenny Messenger, Executive Director Mannatech Australasia
We are delighted to have our New Executive Director of Mannatech Australasia, Jenny Messenger as our guest.
With an absolute devotion to growing businesses, developing teams and coaching/mentoring individuals to realise their potential, Jenny has forged a long-standing career within the Australian direct selling industry.
She brings a wealth of experience gained from a diverse number of companies, driving growth, with the enthusiasm and energy to inspire and innovate. Jenny firmly believes that her ability to manage change effectively has been crucial to her success and that of the roles she has undertaken, and lists her Career highlights as being published in the New York Times by one Company as being "Responsible for Exceptional Sales and Consultant Growth in Recent Years" and also being able to contribute as a Board Member Direct Selling Association Australia – and subsequently serving a term as Chair (only the second female to be chair)Jenny is driven and excited by having opportunity to help others realise their true potential with one of her favourite quotes being: "Success isn't just about what you accomplish in your life, it's about what you inspire others to achieve".
Jenny recently toured much of the region and as per our commitment to you, we bring her to the Saturday training.
How to Attend the Training: 
On Saturday 17th Aug
Australian Time:  9.00am AEDT/Sydney Time (7am WA | 9am QLD | 8.30am SA)
New Zealand Time:  11.00am (Auckland Time)
Singapore Time:  7.00am
North America Time:  4.00pm PST, 5.00pm MST, 6.00pm CST, 7.00pm EST (on Friday 2nd Aug in Nth America)
South Africa Time:  1.00am
Invite via Facebook: https://www.facebook.com/events/855645831493948/
Please like, follow and message this Facebook page for notifications:  https://www.facebook.com/AustralasianConnect/
Via Zoom webinar (FREE): https://zoom.us/j/958623739
Download mobile apps:
https://zoom.us/download
Or iPhone one-tap (Australia Toll): +61280152088, 958623739#
Or Telephone:
Australia (toll): +61 (0) 2 8015 2088
New Zealand (toll): +64 (0) 4 831 8959, +64 (0) 9 801 1188
Singapore (toll): +65 3158 7288
Webinar ID: 958 623 739
International numbers available: https://zoom.us/zoomconference?m=5L-UUiippnQTPZnk4TaQLy6xG-N0X73n
You don't want to miss this call!