Saturday Morning Call – James Hannon & Naomi Enevoldson – Marketing Success – Online and Offline
31 August, 2019 @ 9:00 am

-

10:30 am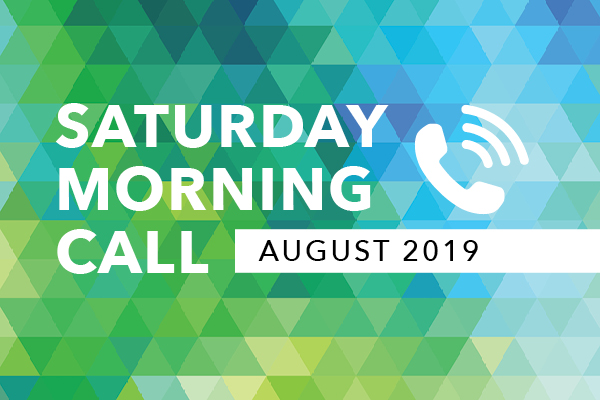 August 31st – James Hannan & Naomi Enevoldson – Marketing success – online and offline
Join this Saturday's call with James Hannan & Naomi Enevoldson when they'll discuss their personal journey to building a successful international Mannatech business and share practical marketing tips to help grow your business and achieve your dreams.

James likes to say he is the story that no teacher wants to tell their students about. He went from getting the lowest grade in his high school year to becoming a national sales manager of a small public company. His passion for understanding the sales process and what makes a person say "yes" to buying a product fuelled his success because he could never understand why people would say no. If they did, he knew he has made a mistake and mistakes could be fixed.
James said no to building a Mannatech business 3 times but then one day, his mentor Rod Gilchrist helped him see what was possible.  Although James wasn't an over night success, he was able to build a large international business. Starting over 21 years ago, his passion for Mannatech is more today than it has ever been. His dream is to help all Mannatechers achieve their dreams.
Naomi started building her business with Mannatech 8 years ago. Her background was in Teaching and she also had a traditional retail business. Naomi is a mum to 3 beautiful teenage children who are her big reason why she is building this business.
Naomi went from struggling to make ends meet and going further into debt to an International business and traveling the world. The products have changed her life too. One of her favourite things to do is to travel to new destinations and experience the cultures there.  Naomi is a multi-award winner and one of Mannatech Australasia's top business success coaches, well known for her marketing prowess.
James & Naomi have recently launched a new program called
Rise Social Media: Workshops To Help You Grow Your Business With Social Media Become Clear, Remove Overwhelm and Get More Customers.
If you're serious about your home business, you'll want to be here!
How to Attend the Training:
Time:
Australian Time: 9.00am AEST/Sydney Time (7am WA | 8am QLD | 8.30am SA)
New Zealand Time: 11.00am (Auckland Time)
Singapore Time: 7.00am
North America Time: 4.00pm PDT, 5.00pm MDT, 6.00pm CDT, 7.00pm EDT (on Friday 30th August in Nth America)
South Africa Time: 12.00am
You are invited to a Zoom webinar:
Via computer or phone:
Please click the link below to join the webinar:
https://zoom.us/j/958623739
Download mobile apps:
https://zoom.us/download
Or iPhone one-tap (Australia Toll): +61280152088,,958623739#
Or Telephone:
Australia (toll): +61 (0) 2 8015 2088
New Zealand (toll): +64 (0) 4 831 8959, +64 (0) 9 801 1188
Singapore (toll): +65 3158 7288
Webinar ID: 958 623 739
International numbers available: https://zoom.us/zoomconference?m=5L-UUiippnQTPZnk4TaQLy6xG-N0X73n
Related Events