Saturday Morning Call – Healthy and Happy Hormones with Diana Hunter
13 July, 2019 @ 9:00 am

-

11:00 am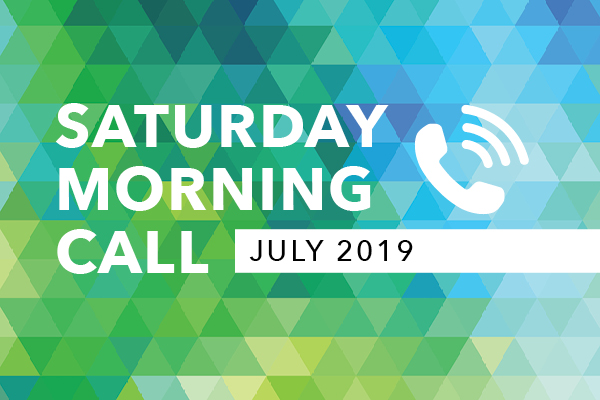 13 July – Healthy and Happy Hormones with Diana Hunter
Most people are unaware of the extensive impact our body's hormonal balance has on our everyday wellbeing. The endocrine [hormone] system is the part of the body that regulates how we metabolize food, function sexually, repair tissue damage, and greatly influences our moods and energy levels. This is accomplished through a number of glands that produce various pro-hormones and hormones.
Pro-hormones like pregnenolone, DHEA, and progesterone are converted by the body into testosterone, estrogens, cortisol, cortisone, and other natural steroid hormones. These hormones are critical for good health. Many physical problems, such as obesity, high cholesterol, PMS, depression, lack of energy, and premature aging can be traced to hormonal irregularities.
The good news is that nutrition can assist your body to regulate and balance the hormonal system and the resulting improvements in everyday well-being can be outstanding – like 'night and day'.
Everyone can benefit – men, women, and children!  Diana has an incredible ability to make this complex subject easy to understand and you will leave feeling empowered.  Join us on this call, bring your guests and everyone will be empowered by this education.
Special Guest Speaker: Diana Hunter
Assoc. Dip. MRA, Cert. Nutrition and Health, Miami University
Advanced Cert. Glycobiology, Proevity
Diana started her career as an allied health professional and was educated in the fundamentals of medicine and medical science at Cumberland College of Health Sciences, Sydney. She first learned about nutrition and health while recovering from her own personal health challenge and has studied nutritional health over the past 30 years.
Diana has a passion for educating and supporting others in experiencing optimal wellbeing.
How to Attend the Training: 
On Saturday 13th July
Australian Time:  9.00am AEDT/Sydney Time (7am WA | 9am QLD | 8.30am SA)
New Zealand Time:  11.00am (Auckland Time)
Singapore Time:  7.00am
North America Time:  4.00pm PST, 5.00pm MST, 6.00pm CST, 7.00pm EST (on Friday 12th July in Nth America)
South Africa Time:  1.00am
Invite via Facebook: https://www.facebook.com/events/855645831493948/
Please like, follow and message this Facebook page for notifications:  https://www.facebook.com/AustralasianConnect/
Via Zoom webinar (FREE): https://zoom.us/j/958623739
Download mobile apps:
https://zoom.us/download
Or iPhone one-tap (Australia Toll): +61280152088, 958623739#
Or Telephone:
Australia (toll): +61 (0) 2 8015 2088
New Zealand (toll): +64 (0) 4 831 8959, +64 (0) 9 801 1188
Singapore (toll): +65 3158 7288
Webinar ID: 958 623 739
International numbers available: https://zoom.us/zoomconference?m=5L-UUiippnQTPZnk4TaQLy6xG-N0X73n
You don't want to miss this call!