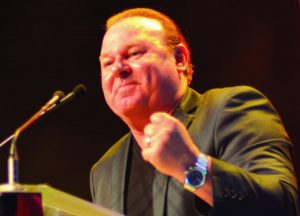 Rodney Gilchrist
Platinum Presidential Director
Rodney Gilchrist joined Mannatech in 1998 after hearing about the company from a US friend. He knew Mannatech was going to be huge "with or without him" so he decided it was going to be "with" him.
Within 4 months, Rodney achieved the Presidential Director level and qualified as Platinum Presidential in around 3 years.
Rodney was the first Platinum outside of the United States and is still Australasia's only Platinum Presidential to date.
He has been awarded Top Australasian Income Earner every year for over 12 years and was the International Business Builder of the Year in 2001.
Over the past four years, Rodney created and developed Navig8 Global, which has now become Mannatech's official business system.