MBA Leadership – Capture Every Opportunity
6 August, 2021 @ 9:00 am

-

8 August, 2021 @ 12:00 pm

$150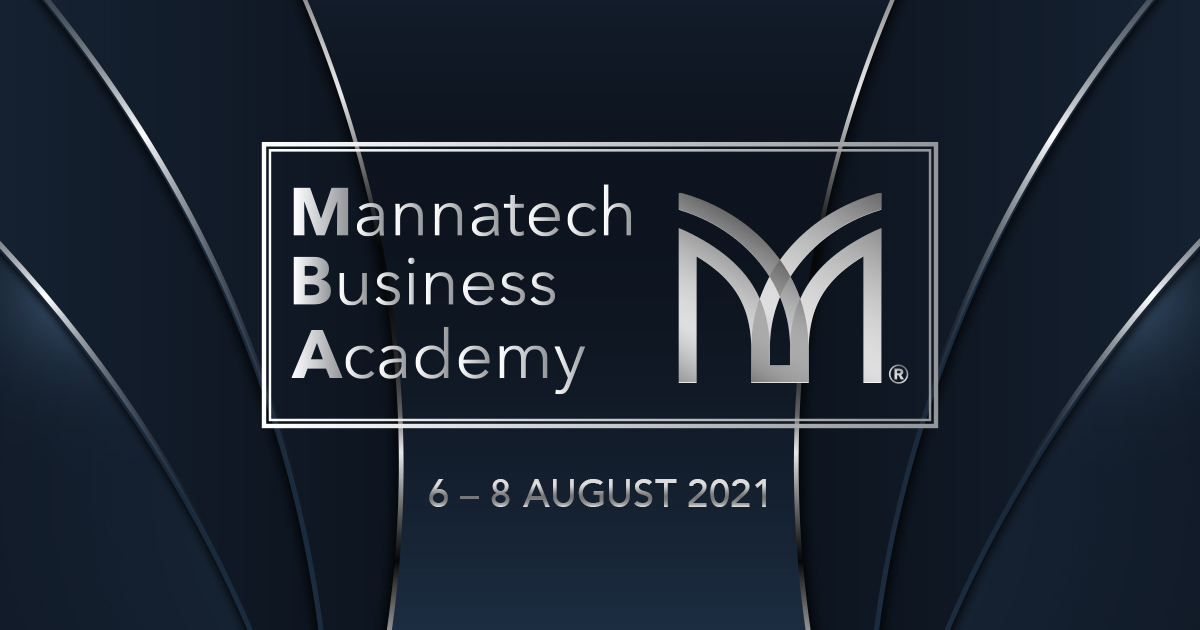 Get ready for the leadership event of the year
– YOU are the CEO of your own business and YOU have the power to lead and strengthen your team and your business to exciting growth.
Capture Every Opportunity…
Our unique industry often requires you to step outside of your comfort zone and now more than ever, it's important to continue improving your skills in communication, planning, networking, influencing & leadership.
This 'tailor-made' weekend for our Gold Directors and above will help you to do exactly that.
This event will provide tools to make you a better and more effective leader by targeting:
Current skillsets
Areas of Improvement and advancement
Any skill gaps
Effective leadership
Easy to action steps for success for you and your team.
You will leave with a clear path forward, to help you Capture Every Opportunity.
Speakers & Industry Experts
We have assembled a team of experienced expert speakers to share their knowledge and insights on leadership & the Industry. They will share their expertise to help you establish and maintain a healthy long term business. Use and share what you learn as a CEO and leader of your business to help your teams do the same. Leadership is the awesome responsibility to see those around you rise.
Ray Robins
As the Co-Founder of Mannatech & Three Star Platinum Presidential Director, Ray has helped build Mannatech's Associate base to over one million!
He has over 40 years of experience in sales, has been the Top Associate and Money earner in Mannatech for many consecutive years and served five terms on Mannatech's Board of Directors. As a consummate network marketer who is confident, hard-working, enthusiastic and most importantly, truly believes in the products and business opportunity, there is no greater person to hear from when it comes to how to build a successful Mannatech business.
Ray loves sharing his knowledge and hopes with others so our Australasian MBA Leadership Weekend is really lucky to have him.
Sona Vander Hoop
Sona has a long association with Mannatech, spanning 20+ years, as a corporate Management consultant, facilitator, coach and international speaker. She has created and delivered countless leadership development programs, authored a book and numerous papers, and, has spoken internationally throughout North America, Europe, and the Asia-Pacific region, including for our own Australasian Leader group in 2018.
With a beating heart for the Direct Selling Industry & her love for Associates in the Field, Sona delivers a strong message of accountability and excellence that translates into long-lasting results. She combines a deep understanding of what motivates people to action with an engaging presentation style. She also happens to be Mannatech North America's Senior Director, North American Sales.
Sona creates enduring results, challenging people to see themselves, their career, their business, and life itself in new ways. Her message is always consistent: Success is no accident but rather a deliberate journey.
We are thrilled to have Sona join this event & can't wait to see what she brings to YOU, our Australasian Leadership Team.
Julie Masters
Julie Masters has spent a career decoding influence. She is the founder and CEO of Influence Nation, working with organisations and business leaders to become the voice of authority in their space.
Over a 20 year history as a leading authority in the speaking world, she has earned a reputation for launching and advising some of the worlds most respected thought leaders.
Her Clients include industry-leading CEO's, speakers, best-selling authors and media personalities – the voices of which have reached millions of people globally through speaking, publishing and digital channels.
Having won numerous communications industry awards across the USA, Australia and Europe, Julie now regularly advises CEO's, entrepreneurs and executive teams on how to stand out by turning their expertise into influence.
What people are saying about Julie Masters

More speakers will be announced.
BONUS online training course with Dr Adam Fraser
We are excited to be able to offer EVERYONE who completes the 2021 MBA a special training course with Dr Adam Fraser. Don't miss this amazing opportunity, brought to you in our very own MBA Classroom.
Dr Adam Fraser
Dr Adam Fraser is a peak performance researcher who helps people strive to achieve better performance in everything they do. In his time he has worked with elite athletes and sporting teams, special forces soldiers and business leaders.
What is unique about his research is that it focuses on how do people go beyond their potential without the collateral damage that normally comes with elite performance.
Often success comes at a price in the following areas:
Broken personal relationships
Poor physical and mental wellbeing.
Strained relationships with colleagues.
Lack of fulfilment and connection to meaning and purpose.
With us, at MBA we will also have Chris Simons – supporting you as Regional President, EMEAA, Central & South American.   
What you can look forward to:
8 hours of 'purpose-built' Leadership Training & content
Interactive training session & Q&A time with Keynote Speaker
Immediate steps to implement, yourself & the leaders in your team.
Access to an additional online course after the event.
Training & Event workbook/resource tools
Special 'Event Package' delivered to your door
2 Fun Evening events.
Event giveaways
A supportive environment in which to learn & grow.
Help in building your confidence in becoming the best CEO that you can be.
Join us across three carefully planned days that focus on helping you grow as a leader.
Friday 6th August
'Welcome' – 45 mins – 1 hour
4.30 pm – 5.30 pm – NSW/QLD/VIC
4.00 pm – 5.00 pm – SA
2.30 pm – 3.30 pm – Singapore/WA
6.30 pm – 7.30 pm – NZ
Fun Night – (1 hour) – Stay tuned for the theme reveal and how you can be involved.
This night is all about having fun.
Join us in your location at the following times:
6.30 pm – 7.30 pm – NSW/QLD/VIC
6.00 pm – 7.00 pm – SA
4.30 pm – 5.30 pm – Singapore/WA
8.30 pm – 9.30 pm – NZ
Saturday 7th August
5 hours of content delivered across 3 sessions during the day. Session times and details to be confirmed.
Red Celebration Evening – (1.5 hours) – watch this space for more details to come.
6.30 pm – 8.00 pm – NSW/QLD/VIC
6.00 pm – 7.30 pm – SA
4.30 pm – 6.00 pm – Singapore/WA
8.30 pm – 10.00 pm – NZ
Sunday 8th August
2 hours of content delivered across 2 sessions during the day and wrapped up by lunchtime.
We can't wait to see you online!
Register today and keep an eye out for more exciting details to come!