MannaFest
4 September, 2021

-

5 September, 2021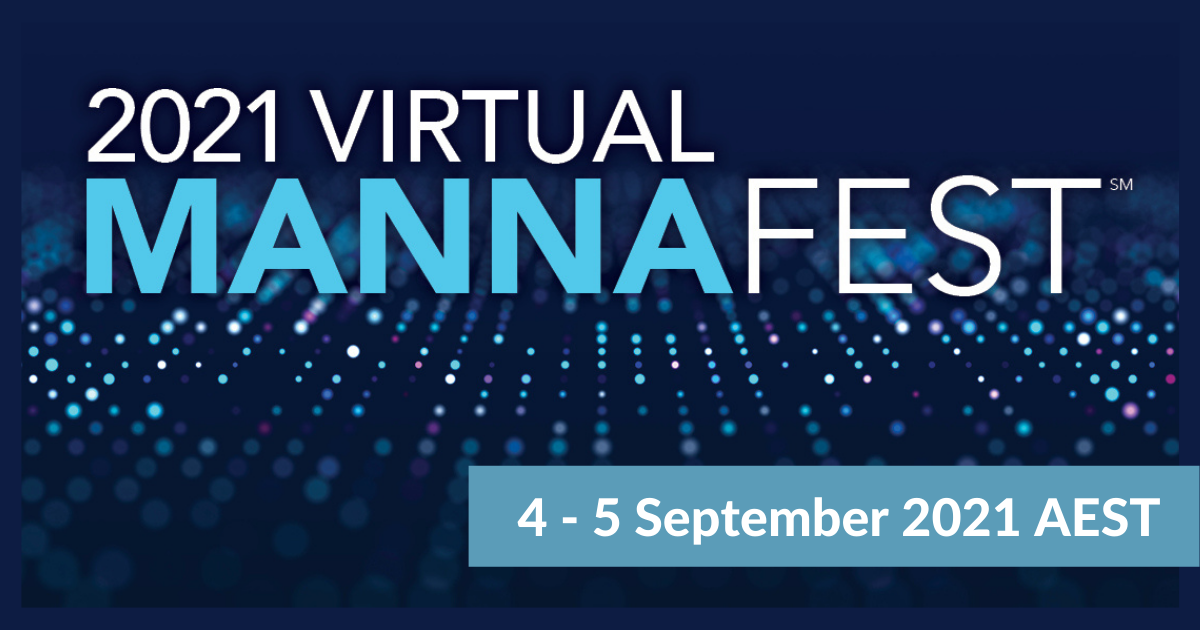 Register now: 2021 Virtual MannaFest – Sep 4-5 (Australian time)
The year's biggest event is just four short months away! For one and half days, you'll get access to great content that will transform your business including:
Top leaders sharing best practices from the field
Personal development and business development strategies
New product launches (not applicable for Australasia)
M5M updates
Tons of recognition
And a whole lot more!
MannaFest Special Guest – Bill Walsh
We're excited to welcome venture capitalist and business coach Bill Walsh as the headliner for MannaFest 2021. Many of you know him from the recent Rainmaker training, but those who missed this event will love his message as he always delivers cutting edge content and some of the best resources that every business needs to learn about on how to survive and thrive in any economy.
What Associates are saying about Bill Walsh…
"The Rainmaker training gave me a definite realization and confidence in becoming a true "global business owner", not a mere distributor of one network marketing company.
– Silver Presidential Director, Satoe Nammo
"I think that the Rainmaker experience was the very best and most meaningful event that corporate has ever put on. It's a way up and out of the old ways that allow you to step up and into new behaviours that are much more relevant and meaningful to today's global market."
-Bronze Presidential Director, John Bianco
"Bill Walsh presented in such a way that even those of us who are unlearned in the skill of social media could grasp his training. He was an easy listen!"
-Gold Executive Director, Patsy Sanders
MannaFest Agenda (MDT)
Please refer to the table below, for your timezone.
More Details to Come – Register NOW
Register for FREE today to receive the most current updates on the agenda, featured speakers, and late-breaking news at events.mannatech.com