AIM Event: May 2022
21 May, 2022 @ 10:00 am

-

2:30 pm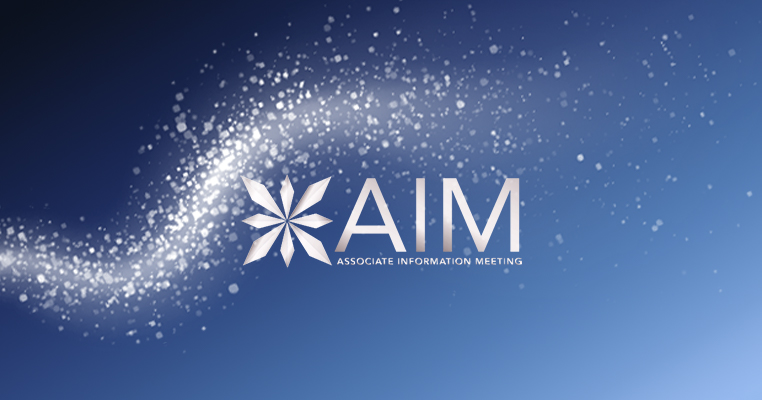 "Opportunity is everywhere. The key is to develop the vision to see it".
And this AIM Event promises to do just that.
We'll spotlight your opportunities RIGHT NOW, those that lie ahead, and, we'll launch some exciting new ones.
 This AIM Event let's…..
Recognise your achievements so far
Take a HIT of Inspiration from Keynote Speaker Jessica Gallagher & your Presidential Directors
Connect with your fellow Associates as they share their personal stories on 'Opportunities' and 'Possibilities'.
Provide MORE opportunities for those in need through the M5M Foundation.
Improve our product knowledge
Be in the running to receive giveaways
Earn Loyalty Points just by being active on the day.
Sit back, relax and contain your excitement as we roll out SEVERAL exciting new opportunities.
Delivering your inspiration, education, opportunities, updates, news and so much more is:
Dr Steve Nugent – Chairman of the Global Scientific Advisory Board & Senior Wellness Director.
Chris Simons – Regional President, EMEAA, Central & South America
Presidential Directors
Your peers in the Field
Jessica Gallagher – World Champion and Australian dual summer & winter Paralympic medallist.
And last but not least, your host and Australasian Executive Director, Jenny Messenger.
About Our Guest Speaker
Meet our Guest Speaker Jessica Gallagher!
"A great keynote speaker should be able to change the way you see the world, this is so true for Jessica. Jessica's ability to share courage, trust, diversity, and persistence through her experiences is first class. So natural, so wonderful, so inspirational."
Have you ever wondered what it would be like to ski down a mountain at 100km/hr? Or to ride on a tandem bike you can't control at 68km/hour? How you might do this when you're vision impaired and being instructed by someone else acting as your eyesight? Would you have the courage to trust someone when they literally take your life into their hands?
Jessica has been profiled as one of the "200 Women Who Will Change The Way You See The World". Her sporting credentials as the first Australian dual summer and winter Paralympic medallist speak for itself, but it's her ability to bring the authenticity of her unique life experiences both in business and on the sporting field, and create synergy with her audience that is un-paralleled.
Representing Australia in four sports (athletics, alpine skiing, track cycling, and rowing), she is the first Australian to have medalled at a summer and winter Paralympics or Olympics . She has numerous World Championship & World Cup medals to her name and in 2022 Jessica will represent Australia in both rowing and track cycling.
Jessica will challenge you to think differently and see your world from a whole new perspective.
Lunch Break:
"Opportunities are like sunrises, if you wait too long you miss them", so to fit in all of the opportunities on this packed agenda, we'll take just a short lunch break.
OPPORTUNITY:  Why not take some inspiration from the current 30, 60, 90 Day Smoothie Challenge and try one of the Truplenish or Osolean recipes that has been shared so far!
Find out more:
What else do you need to know?
Registration:
Each individual attendee must register to be a part of this experience and your link to join this virtual event will be emailed to you the day before, so be sure to keep an eye out for it.
REGISTER HERE now for $10. It's a small fee for BIG value.
Date: Saturday 21st May 2022
Time:
NSW/VIC/ACT/QLD/TAS – 10.00 am – 2.30 pm
SA – 9.30 am – 02.00 pm
WA/Singapore – 8.00 am – 12.30 pm
New Zealand – 12.00 pm – 4.30 pm